Fifty Guardia Civil police arrive. They take over the polling station but cannot prevent the vote as the ballot boxes are in another place, on private property.
Forty Guardia Civil police in formation in front of the town hall in a town of 150 inhabitants.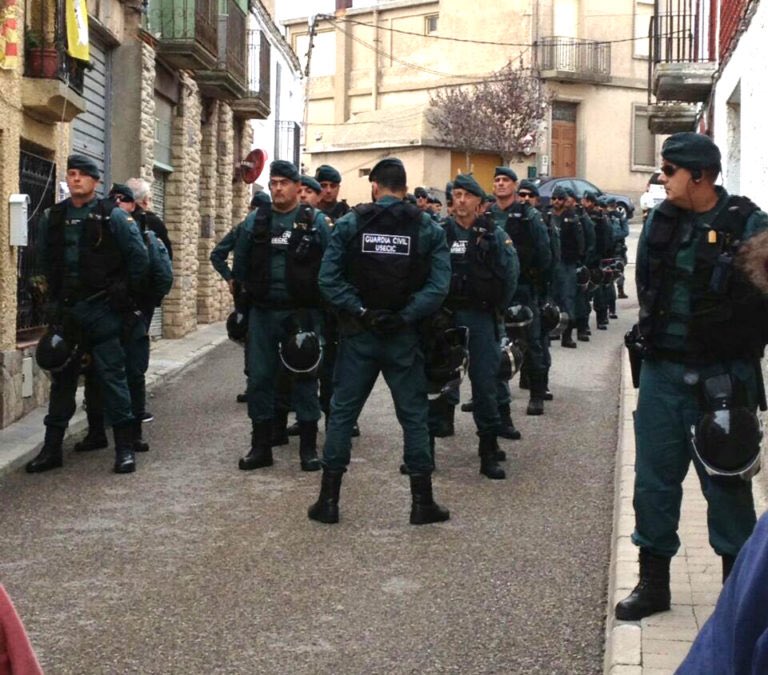 Surrounding the polling station.
Locals clean up once the police have left.